Outsourced accounting & bookkeeping
We want to know you well. We will organise the transfer of the relevant tasks and set up processes together.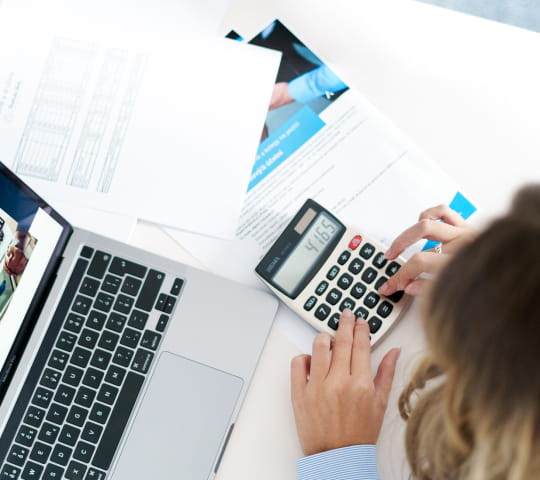 We can work with most commonly used accounting systems
We don't try to change your tried and proven workflows. Our goal is to adapt to you and your needs, which is why we keep your accounts in most commonly used software solutions
Our accountants know you and can help you better
You will meet with your accountants face to face. They will come to you and get to know your business. They will acquaint themselves with your everyday work, as well as with your ways of doing things. This will help them better account for all important changes in your company such as opening a new branch or the entry of a new business partner.
AICCON accountants are members of a cohesive, stable team of people. No matter which one of us you talk to, we will share the information. With us, you will never be asked to explain the same thing over and over again to new people. If we come across a discrepancy, we will discuss it with you directly to make sure we understand your intentions correctly. We will warn you about potential risks and suggest a better solution that works in terms of accounting as well as taxes.
Our tax and strategic advisors are at your disposal
Accounting is just a part of the services we provide. Our team also includes experienced tax advisors. With their help, we deal with tax issues on an ongoing basis, look out for potential risks and inform you of new developments. This allows us to help you avoid being swamped by problems at the end of the year.
Our strategic advisors represent our added value. They are ready to consult with you in situations such as acquisition/sale of a company, merger and entering a new market. Their independent perspective will aid you in overcoming challenges encountered in the course of your business.
We will assume the relevant tasks on our own, but will set up the associated processes together with you
We understand that you may have doubts about transitioning from the current bookkeeping procedures. For that reason, we are ready to take care of all communication with your current accountants and the process of transition as a whole. You will get involved only when it is absolutely necessary.
Naturally, we will draw up the schedule with you and will keep you informed about the individual steps. We will always specify which responsibilities will be transferred as of which date. This will guarantee smooth transfer of bookkeeping and setting up all processes even in unexpected situations on the part of your current accountants.
We are proud to provide tailored, comprehensible and timely reports
Over the years in this business, we've seen reports produced by many companies and to tell you the truth – we couldn't make heads or tails of many of those. We've chosen to do things differently and produce reports which are understandable and tailored to your requirements. You yourself will choose which numbers you need to know to run your business. We will supply those numbers alongside our recommendations, if we have any. We certainly appreciate that time is money. Delivery of all reports at the agreed times is guaranteed.
National borders are no obstacle
Whether you do your business in Europe or overseas, we're here for you. From our base here in the Czech Republic, we can help you with bookkeeping, payroll and taxes in countries such as the USA, Great Britain, the Netherlands, Malta, Germany and Slovakia. There are no complications – our team and terms stay the same. You won't have to deal with someone new and explain the same things all over again to other people.
Your data are safe
We understand that we're working with extremely sensitive data and we protect them accordingly. To minimise the risk of data corruption, we have set up a comprehensive system of backups.