Accounting and payroll services for Czech companies operating abroad
We handle payroll and staff services for companies operating abroad. We communicate in Czech if needed.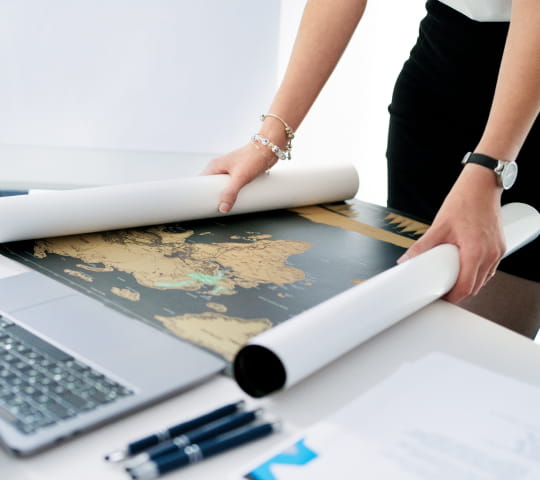 We take care of payroll abroad
Our team handles payroll accounting and the associated staff responsibilities for companies operating outside of Czechia. We co-operate with companies in countries such as Slovakia, Great Britain, the Netherlands, Austria, Germany and the USA (see the full list of countries on the map below) where we also take care of all communication with local authorities. We process everything in the Czech Republic and so we are able to communicate in Czech if required.
We focus on tasks which you need the most. We can provide these services to you individually or together in one service package.
We provide comprehensive payroll services
Our team can take care of your payroll and all the staff-related responsibilities. We provide these services both in respect to local employees as well as Czech nationals employed by your foreign company. We can provide each one of these services to you individually or together in one service package.
We will discreetly take care of top management payroll accounting
You can outsource executives' payroll, bonuses and benefits accounting to us. We will provide for discreet transfers of salaries to the employees' accounts and payment of levies to the relevant authorities on your behalf.
We are not just your accountants, but also your tax and strategic advisors
Accounting is just a part of the services we provide. Our team also includes experienced tax advisors. With their help, we deal with tax issues on an ongoing basis, look out for potential risks and inform you of new developments. We monitor the situation in the financial sector both in Czechia and abroad. This allows us to help you avoid being swamped by problems at the end of the year.
Our strategic advisors represent our added value. They are ready to consult with you in situations such as acquisition/sale of a company, merger and entering a new market. Their independent perspective will aid you in overcoming challenges encountered in the course of your business.
We provide tax and strategic consultancy services to foreign companies operating in the Czech Republic as well as Czech companies operating abroad.
Europe:
The United Kingdom
The Netherlands
Germany
Denmark
Austria
Slovakia
Hungary
Malta
The Czech Republic
USA:
New York
California​
Florida
Delaware
Africa:
South Africa
Namibia