Tax consultancy
We will inform you of all changes on an ongoing basis. We can represent you in dealings with the tax authorities in the Czech Republic and abroad.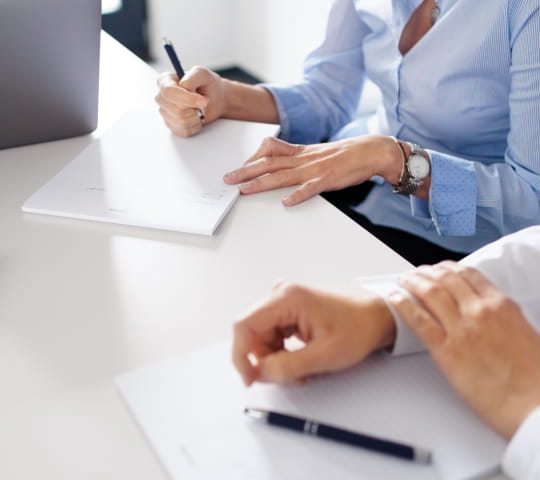 We build on ongoing tax consultancy
We are experienced tax advisors with detailed understanding of the related issues. We regularly monitor developments in taxes, levies and fees, and immediately inform you of any changes. This ensures you won't face any unpleasant surprises at the end of the year.
We deal with the tax authorities on your behalf
We can fully represent you in dealings with the tax authorities. We will take care not only of the timely filing of tax returns, but also of all paperwork related to tax inspections.
We will help you with taxes in Czechia and abroad
We have expertise in Czech as well as international tax systems. We are helping our clients do their taxes in countries such as the USA, Great Britain, the Netherlands, Germany and Slovakia. Thanks to our detailed knowledge of the relevant legislation, we can represent you in dealings with local tax authorities.
We are a reliable partner
Reliability lies at the core of everything we do. For that reason, we as an entity are member of the Chamber of Tax Advisers of the Czech Republic and have taken out the required damage liability insurance policies. We keep improving ourselves. Members of our staff attend various courses and seminars to stay ahead of any changes in tax legislation.